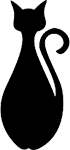 Horseradish, lemon juice, and garlic give easy tuna burgers a savory, zesty flavor. Serve on buns with lettuce, tomato, and mayonnaise.
Ready In: 25 minutes
Servings: 4
Difficulty Level:
1 of 5 stars
Print
---
Recipe Variations: None.
Ingredients
2 (6 ounce) cans tuna, drained
2 eggs
1/2 cup bread crumbs
1/2 cup chopped onion
1/2 cup chopped celery
1 1/2 tablespoons prepared horseradish
1 tablespoon lemon juice
1 clove garlic, minced
1/4 teaspoon ground black pepper
2 tablespoons vegetable oil, or as needed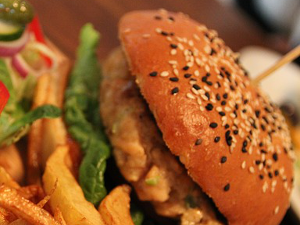 Directions
Mix tuna, eggs, bread crumbs, onion, celery, horseradish, lemon juice, garlic, and black pepper in a bowl until mixture holds together. Divide mixture in fourths and form each portion into a patty.
Heat vegetable oil in a large skillet over medium heat and cook patties in the hot oil until golden brown, about 5 minutes per side.