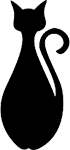 Serve with French bread and salad. Delicious!
Ready In: 40 minutes
Servings: 4
Difficulty Level:
2 of 5 stars
Print
---
Recipe Variations: None.
Ingredients
1 1/2 lb ground beef
1 package onion soup mix
1 egg, beaten
1 cup bread crumbs (fresh, whole wheat)
4 ounces cream cheese, softened
Directions
Mix all ingredients together and shape into meatballs. You can pan fry the meatballs or bake in the oven until done. Save some of the juice and put it in a skillet with some flour, milk and a few dashes of nutmeg. Thicken and put meatballs in thickened sauce and simmer for about 20 minutes on low.