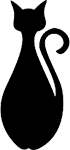 Six Can Chicken Tortilla Soup
Uses only 6 cans of ingredients. Serve over tortilla chips and top with shredded cheddar cheese. Easy and delicious!
Ready In: 20 minutes
Servings: 6
Difficulty Level:
1 of 5 stars
Print
---
Recipe Variations: Substitute leftover chopped chicken for the 1 can chunk chicken.
Ingredients
1 (15 ounce) can whole kernal corn, drained
2 (14.5 ounce) cans chicken broth
1 (10 ounce) can chunk chicken
1 (15 ounce) can black beans
1 (10 ounce) can diced tomatoes, green chile peppers, drained
Directions
Open the cans of corn, chicken broth, chunk chicken, black beans, and diced tomatoes with green chilies. Pour everything into a large saucepan or stock pot. Simmer over medium heat until chicken is heated through.