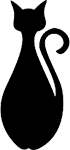 Moonlight Caesar Salad Dressing
Copycat recipe from Castelli's Restaurant in Godfrey, Illinois. So simple and absolutely delicious!
Ready In: 10 m
Servings: 8
Difficulty Level:
Print
---
Recipe Variations: None - Use only Hellman's Mayonnaise for this recipe.
Ingredients
1 cup Hellmann's Mayonnaise (no substitutions)
1/3 cup sour cream
1/2 inch to 1 inch anchovy paste
1/4 teaspoon onion salt
1/4 teaspoon garlic powder
2/3 cup Parmesan cheese Italian bread crumbs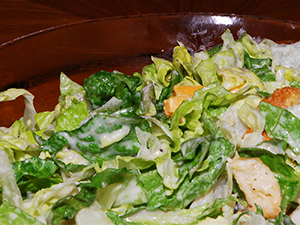 Directions
Mix all ingredients by hand. DO NOT use mixer. If too thick add vinegar.
Add to 3 to 4 cups romaine lettuce.