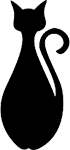 Everybody likes pizza!
Ready In: 55 minutes
Servings: 8
Difficulty Level:
2 of 5 stars
Print
---
Recipe Variations: None.
Ingredients
3 cups biscuit mix
3/4 cup water
1 pound lean ground beef
1/2 cup chopped onion
3 cubes beef bouillon
1/4 teaspoon garlic powder
1 can (15 ounce) tomato sauce
1 teaspoon oregano
1 can (small) sliced mushrooms
1/2 cup chopped bell pepper (optional)
1/2 pound shredded mozzarella cheese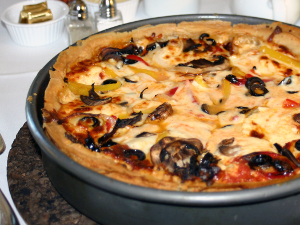 Directions
Heat oven to 425 degrees F.
Lightly grease jelly roll or 2 9 inch cake pans.
Mix baking mix and water until soft dough forms.
Pat dough in bottom and up the sides of pan with well floured hands.
Cook and stir ground beef, onion, bouillon, and garlic powder until beef is brown and bouillon is dissolved.
Mix tomato sauce and oregano. Spread evenly over dough.
Spoon beef mixture evenly over sauce.
Top with mushrooms, bell pepper, and cheese.
Bake until crust is golden brown, about 20-25 minutes.