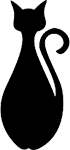 Who doesn't like cheesecake? Try these delicious cherry cheesecake bars!
Ready In: 1 hours 15 minutes
Servings: 24
Difficulty Level:
1 of 5 stars
Print
---
Recipe Variations: Substitute strawberry or blueberry pie filling for the cherry pie filling.
Ingredients
1 (18.25 ounce) package yellow cake mix
1/2 cup butter or margarine, melted
3 large eggs, divided
1 package (8 ounce) cream cheese
2 1/2 cups plus 2 tablespoons confectioner's sugar
1 can (21 ounce) cherry pie filling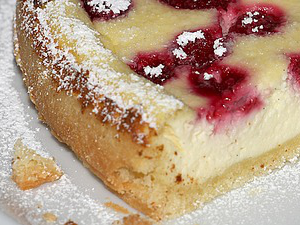 Directions
Preheat oven to 325 degrees F. Grease 13 x 9-inch baking pan.
Combine cake mix, butter and 1 egg in large bowl until well blended. Reserve 1/3 cup for topping.
Press remaining mixture into bottom of prepared pan.
Beat cream cheese with electric mixer in large bowl. Beat in remaining eggs and 2 1/2 cups confectioner's sugar. Pour over cake mixture in pan. Spread pie filling on top and sprinkle with reserved cake mixture.
Bake 1 hour or until golden brown. Refrigerate until chilled. Cut into bars and sprinkle with remaining confectioner's sugar.