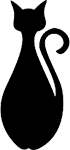 This banana bread is so delicious! And super easy since it starts with a box cake mix. Shhhh! No one will ever know!
Ready In: 40 minutes
Servings: 24
Difficulty Level:
1 of 5 stars
Print
---
Recipe Variations: Substitute 1 cup chopped walnuts for the 1 cup chopped pecans.
Ingredients
1 (18.25 ounce) box yellow cake mix
3 eggs
1/3 cup oil
3-5 mashed ripe bananas
1 cup chopped pecans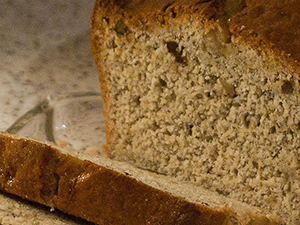 Directions
Preheat oven to 350 degrees.
Grease and flour 2 loaf pans or 1 large bundt pan.
Mix all ingredients together until well blended and pour into pan(s).
Bake for 30-35 minutes (45 minutes, approximately for the bundt pan) or until toothpick inserted in the center comes out clean.
Remove from oven to cooling rack for 10 minutes before removing from pan.
Cool completely on wire rack.